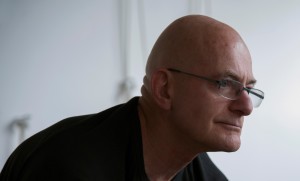 John Norris
(Certified JI I Iyengar yoga teacher, Certified Yoga Therapist, Certified Massage Therapist)
Director & Administrator of Simply Yoga
Over 30 years of practice and nearly 20 years of teaching. John has attended the Iyengar Institute in Pune – India and advanced classes with Pixie Lillas with whom he trained. Assisting Pixie in her Remedial classes, John began to develop a unique and empathetic approach to his teaching, especially toward the stressed and inflexible.
John's classes are energising and challenging, constantly testing the boundaries of his students' capabilities, though carefully structured for safety and restoration. He teaches classes for accomplished students to advanced, for experienced students. He runs regular workshops and intensives, as well as retreats and private lessons.
Jane Thomas
(Certified Hatha yoga teacher)
Jane completed her teacher training degree at Nature Care College 13 years ago and has been teaching at Simply Yoga ever since.  She also teaches private students and corporate classes.
Jane sees yoga as the best anti-ageing treatment around.  And believes people who do yoga look and feel younger than those who don't.
Her Tuesday 10am class is suitable for both beginners and students who haven't done yoga for some time or for those who simply want a less demanding class.  For the more advanced student the 10am class on Friday mornings would suit.
Jane uses props to help her students gain the most benefit from their practice.  She creates a safe, warm and relaxed atmosphere in her classes where a good laugh is always welcome.
Louise Sawicki
(Certified Hatha yoga teacher)
Louise completed a Diploma of Hatha Yoga in 2013 at Qi Yoga and has been practicing yoga for the past 8 years. For the past 5 years she has focused on Iyengar Yoga taught by John Norris at Simply Yoga. She has also assisted John in his Yoga Therapy classes as part of her training. Her classes focus on being both revitalising and restorative, with a strong emphasis on safety. She teaches the Introduction and Foundation Courses.