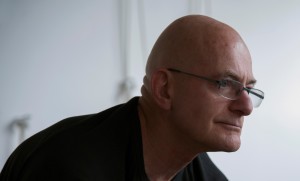 John Norris
(Certified JI I Iyengar yoga teacher, Certified Yoga Therapist, Certified Massage Therapist)
Director & Administrator of Simply Yoga
Over 30 years of practice and nearly 20 years of teaching. John has attended the Iyengar Institute in Pune – India and advanced classes with Pixie Lillas with whom he trained. Assisting Pixie in her Remedial classes, John began to develop a unique and empathetic approach to his teaching, especially toward the stressed and inflexible.
John's classes are energising and challenging, constantly testing the boundaries of his students' capabilities, though carefully structured for safety and restoration. He teaches classes for accomplished students to advanced, for experienced students. He runs regular workshops and intensives, as well as retreats and private lessons.
Jane Thomas
(Certified Hatha yoga teacher)
Jane completed her teacher training degree at Nature Care College 13 years ago and has been teaching at Simply Yoga ever since.  She also teaches private students and corporate classes.
Jane sees yoga as the best anti-ageing treatment around.  And believes people who do yoga look and feel younger than those who don't.
Her Tuesday 10am class is suitable for both beginners and students who haven't done yoga for some time or for those who simply want a less demanding class.  For the more advanced student the 10am class on Friday mornings would suit.
Jane uses props to help her students gain the most benefit from their practice.  She creates a safe, warm and relaxed atmosphere in her classes where a good laugh is always welcome.
Louise Sawicki
(Certified Hatha yoga teacher)
Louise completed a Diploma of Hatha Yoga in 2013 at Qi Yoga and has been practicing yoga for the past 8 years. For the past 5 years she has focused on Iyengar Yoga taught by John Norris at Simply Yoga. She has also assisted John in his Yoga Therapy classes as part of her training. Her classes focus on being both revitalising and restorative, with a strong emphasis on safety. 

Isabelle Achard Lobato
(Certified Iyengar yoga teacher)
My background is in dance and physical theatre. I was introduced to yoga in 1990 while completing a BA in Dance studies and the connection was immediate. I trained to become a teacher under the mentorship of Carolyn Serich at the Chatswood Yoga Centre and I am a certified Iyengar Yoga teacher with several years' experience.
What drives my teaching and practice is a longstanding passion for yoga and its ethics and the certainty that they enrich our lives in many different ways.
I view yoga as a process that enables us to inhabit our body more fully and our mind more calmly.  I encourage students to work from where they are and practice to step beyond their perceived limitations. I believe that as yoga is limitless so is our capacity to grow through yoga in confidence, equanimity and freedom at different levels of our being.

Sujesh Nair
(Trained Hatha, Ashtanga and Vinyasa yoga teacher)
Sujesh has more than 15 years of self-practice and 5 years of teaching experience in classical Hatha style and has learned from classical school and modern yoga practices. While yoga has been evolving and changing with the times he believes in preserving the essence and purpose of the practice and incorporates the same into his classes. He believes that yoga is not just a workout for the body but a practice to bring harmony of body and mind. Sujesh started his Yoga journey in 2000 at Sivananda Yoga Vedanta centre in classical Hatha style and learned classical Hatha and Ashtanga Vinyasa styles over the years. He has completed 2 teachers training programs in India in classical Hatha styles Sivananda and Bihar school and has attended focus workshops for specific asana practices.